Respect in Sport for Activity Leaders is valid for a period of 5 years from the time it is taken with any organization. In order to maintain an Active Status in MyScouts and continue to participate with your group your RIS certification must remain valid.
The expiry date for Respect in Sport for Activity Leaders is listed within your 'My Training' tab next to 'Respect in Sport' training.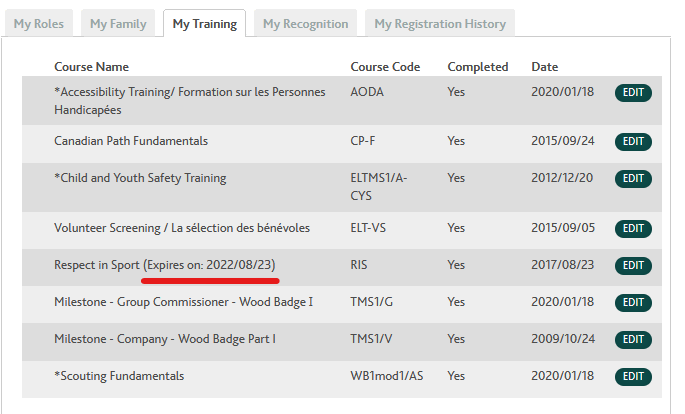 How to renew Respect in Sport for Activity Leaders when it expires
Step 1: Login to MyScouts
Step 2: Select the David Huestis Learning Centre
You can either click on the Scouting Fundamentals course tile or use the handy shortcut on the right side of the page to access Respect in Sport. If RIS is already expired you will not see this short-cut. In this circumstance access RIS within Scouting Fundamentals.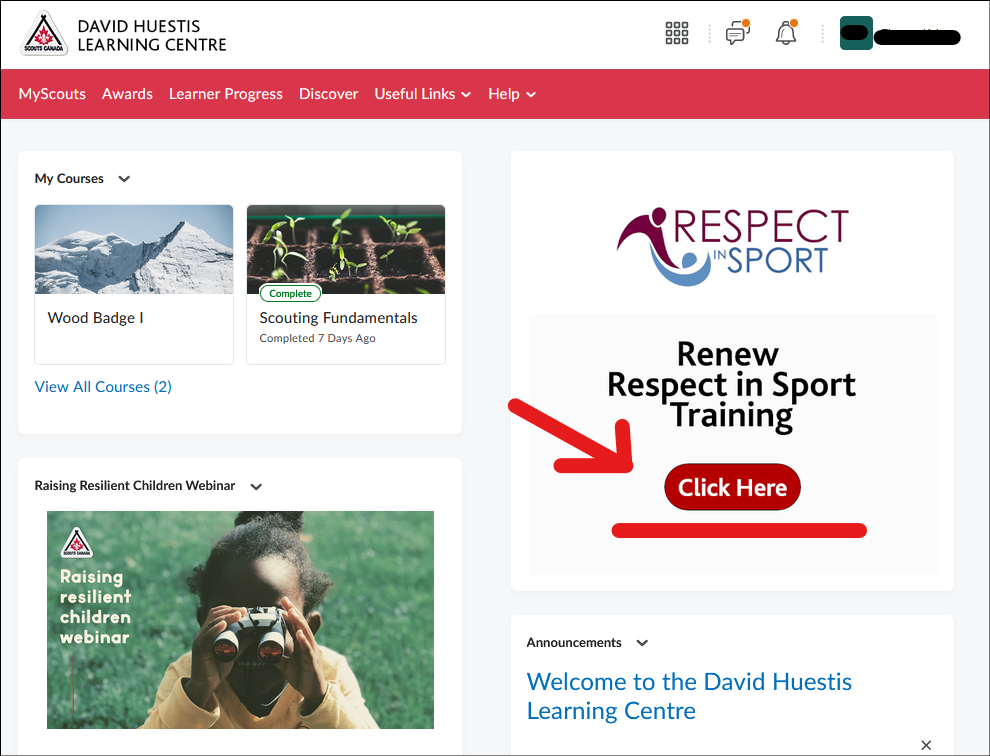 When you launch the Respect in Sport portal you may or may not receive a pop-up (this is an external site that can make changes). If you see this pop-up you can simply choose to 'Re-certify Now'.
If you don't receive a pop-up move onto the next step listed below the screen shot of the pop-up.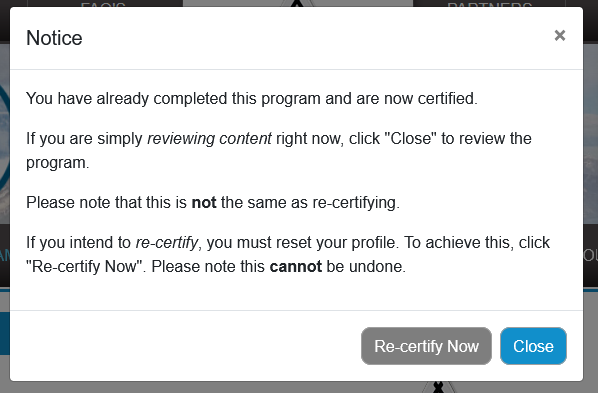 Step 3: If you didn't receive a pop-up select 'Profile'

Step 4: On your Profile page select 'Re-certify Now' under the 'Profile Information' tab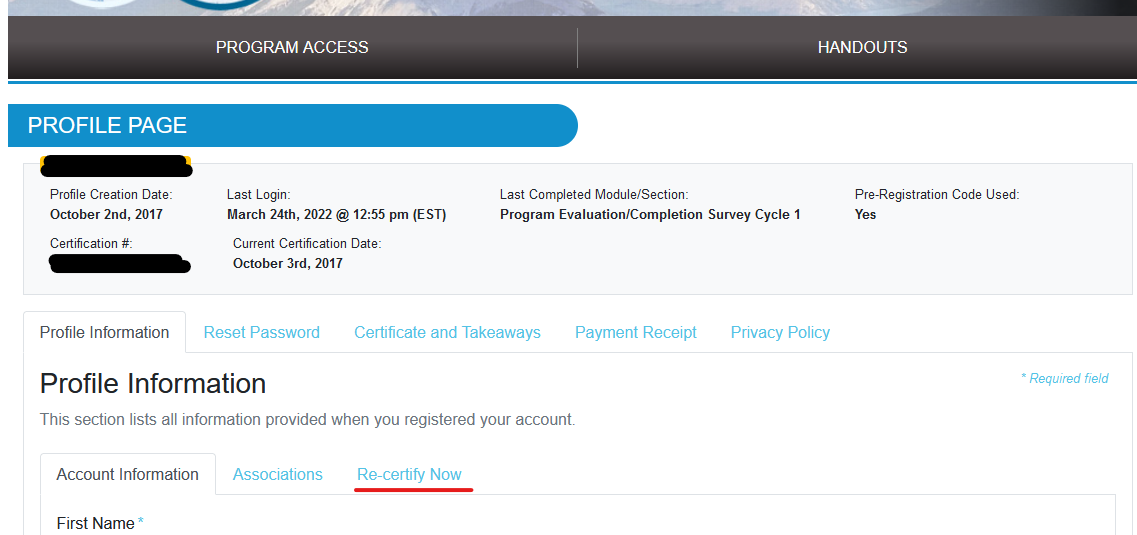 Provide the payment for re-certification using a credit card, PayPal, or a pre-registration code provided by your Group. Once you have paid for the course, you will need to view the course in its entirety to complete your re-certification for another 5 years.
Help Centre
Still need help? Please feel free to contact the Scouts Canada Help Centre.